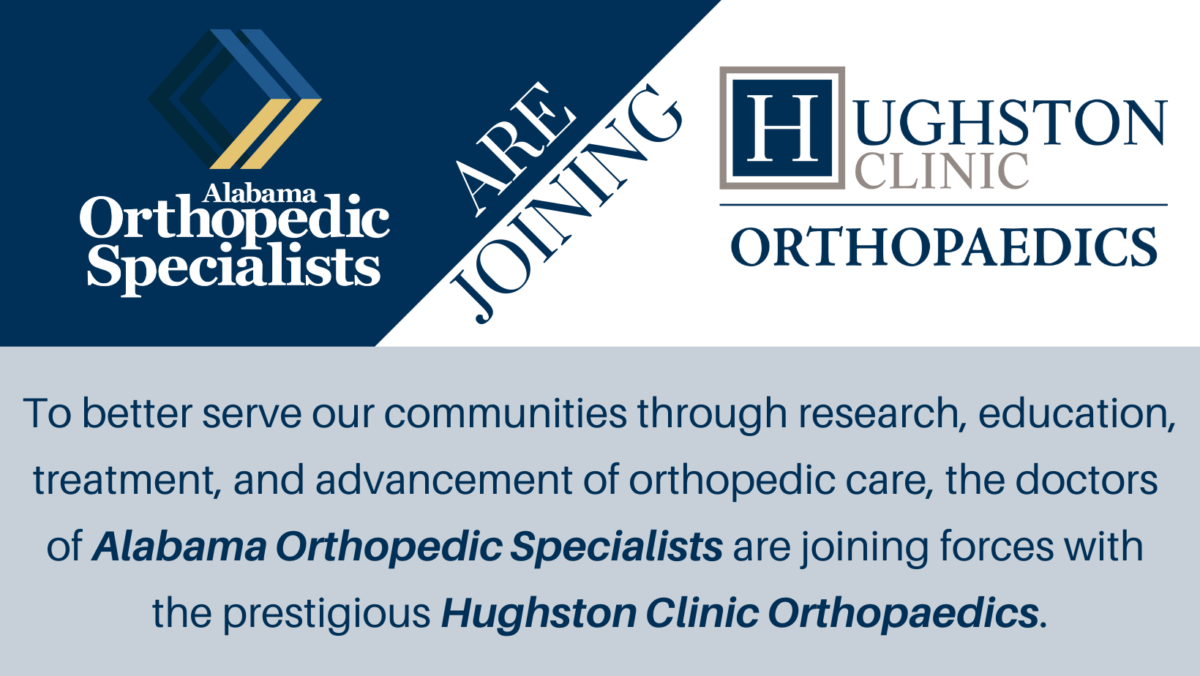 Alabama Orthopaedic Specialists will join the Hughston Clinic organization effective June 1, 2022. Hughston Clinic CEO, Mark Baker announced the transition of the Montgomery orthopaedic surgeons at a corporate meeting saying, "It is an honor to announce that Alabama Orthopedic Specialist physicians, Steven A. Barrington, MD, Michael E. Davis, MD, Charles W. Hartzog, Jr., MD, Hussein W. Turki, MD, and G. Dexter Walcott, Jr., MD, are joining the Hughston Clinic team".
The five physicians who currently serve the communities of Montgomery, Prattville, and Wetumpka will continue to treat patients in their same locations. "Patients will continue to get the same excellent care they have always received from their board-certified, specialty-trained orthopaedist," Baker said.
"We are excited about the new alignment and strategy going forward with Hughston. They have the necessary infrastructure for our private practice to flourish. We want our patients to know that we are joining a group who shares our values for quality patient care, and we look forward to the future", Dr. Charles Hartzog said concerning the transition.
Hughston Clinic currently has a clinic in Montgomery. "Adding these new surgeons with their orthopaedic specialties and the clinic facilities will help us better serve the communities of Montgomery and surrounding areas," Baker added.
These Hughston physicians will continue to treat patients at the Taylor Road, location in Montgomery:  R. Lee Murphy, Jr., MD, B. Collier Watson, DO, and Derek A. Woessner, MD, FAAFP.
---
See the article on Becker's Hospital Review.
Last edited on April 13, 2022