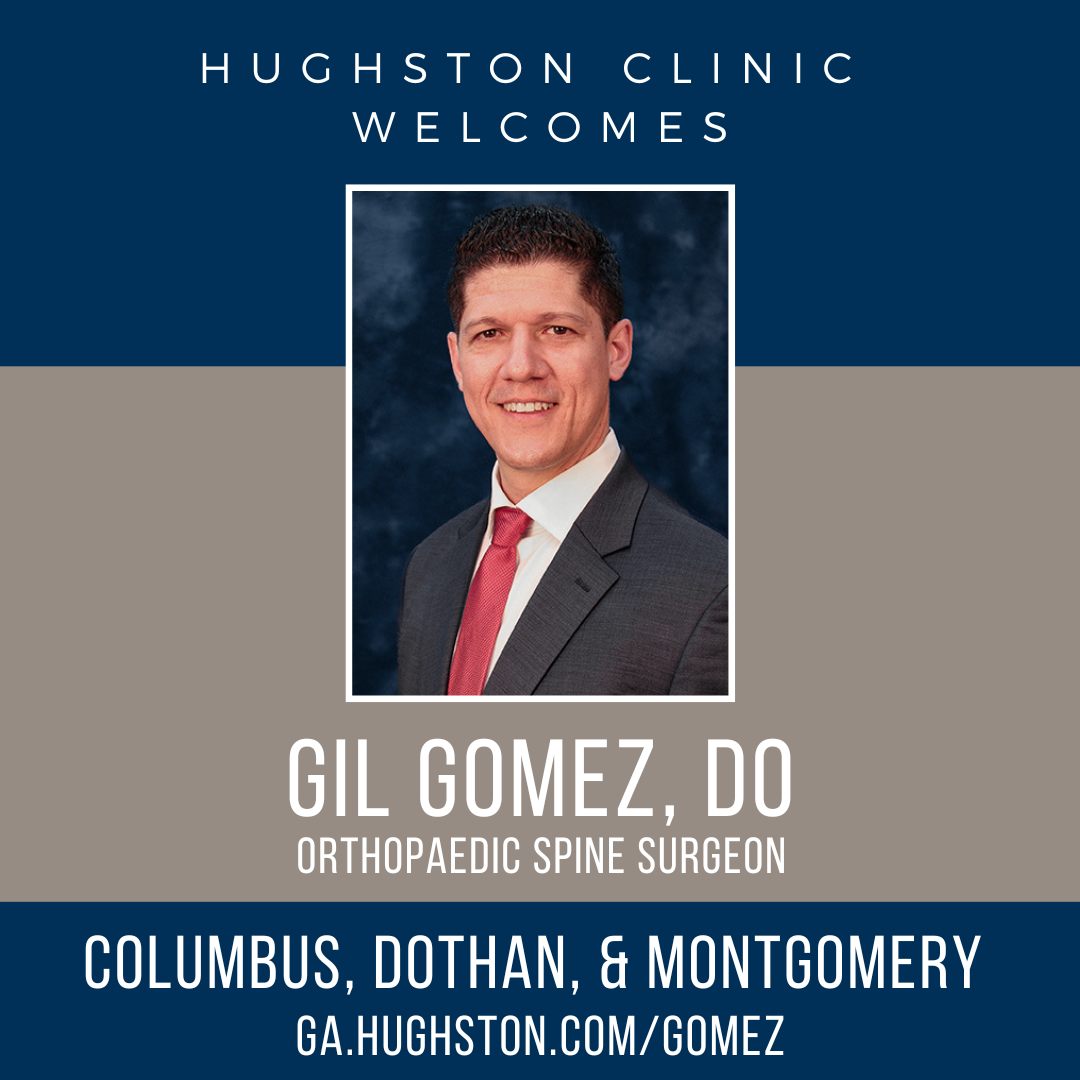 Dr. Gomez is an Orthopaedic Spine Specialist and will be seeing patients starting in August!
Orthopaedic Spine Surgeon, Gil Gomez, DO, joins Hughston Clinic and is seeing patients in Columbus, GA, Dothan, AL and Montgomery, AL!
Same day appointments available, just call one of our offices! Or book your appointment online!
To learn more or to book your appointment online, visit ga.hughston.com/gomez
Last edited on July 5, 2022
Popular Stories
Sorry. No data so far.